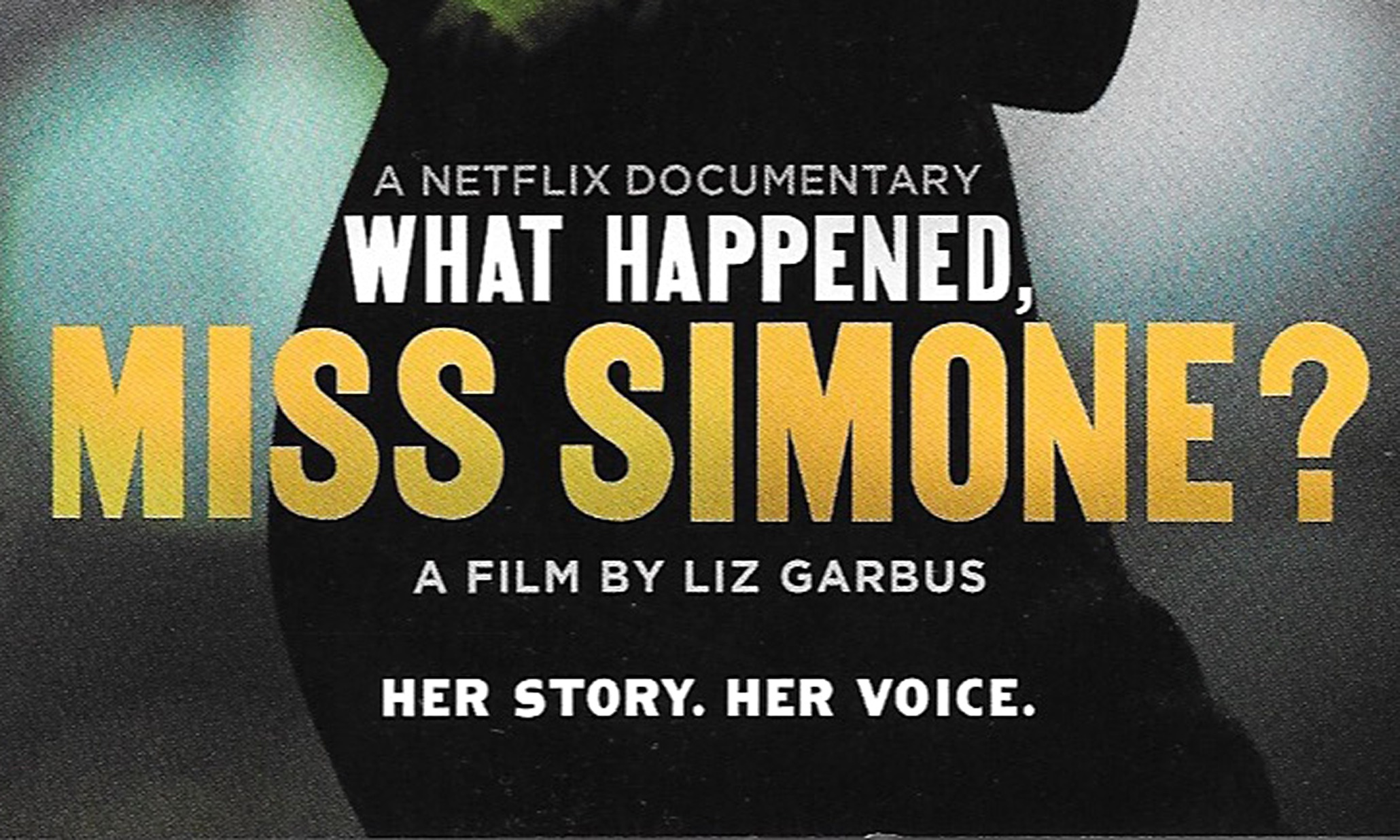 It's an illuminating chronicle, about a genius jazz singer, and it was nominated for Best Documentary Feature at the 88th Annual Academy Awards. Of course, a very fine film about a superb jazz singer did indeed WIN the award just a few days ago–it just wasn't this one. "Amy", a story about doomed pop star Amy Winehouse, was the movie that grabbed the gold statue, and I probably liked it equally to "What Happened, Miss Simone?" from Netflix and filmmaker Liz Garbus. But Ms. Winehouse gained worldwide fame just a few years ago, crashed and burned relatively quickly in a haze of booze and drugs, and passed at the tender age of 27. The fierce, volatile, and brilliant Nina Simone, lived until the age of 70, came up during the tumultuous civil rights era, and boasts a much more impressive body-of-work. OscarsSoWhite, indeed. Amy Winehouse was a burgeoning, promising talent. Miss Simone attained GIANT status in the industry. And her flame out took a much longer time.
Born in North Carolina in 1933, and dying in her sleep in France in 2003, this talent born Eunice Kathleen Waymon, adopted the stage name of Nina Simone in 1954, and became a major success before the decade ended. And then came the 1960's, which ushered in the civil rights movement, and Nina became just as well-known for her political proclivities, as for her undeniable vocal and musical talents. Brash and outspoken, during a time when the mainstream wasn't used to a strong black woman in the arts, her fortunes began to dwindle, as her reputation morphed. An abusive marriage, along with wayward spending, certainly didn't help matters. Allegations of violence, trouble with the IRS, and a pronounced radicalism, also precipitated the downward spiral.
Finally diagnosed with bipolar disorder by her mid-50's, Ms. Simone's reputation had already taken an unrecoverable turn amongst a big portion of the public and the media. Nevertheless, her influence reached superstars as diverse as Elton John, Adele, Kanye West, Bono, Mary J. Blige, Lauryn Hill…and John Lennon. "What Happened, Miss Simone?" is a vital documentary that will leave you wanting so much more. But for the 101 minutes it IS on the screen, it provides a better-than-solid service to music AND film lovers. Don't miss this.
Grade:  A-